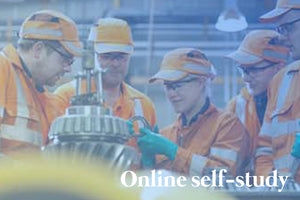 Language: English
Type: four-hour self-study vocabulary program
Re-engineer your vocabulary!
This course is designed for anyone working in the engineering industry, as well as anyone who wants a basic understanding of the key terms and phrases used in English for engineering, manufacturing and quality control.
Also includes a section explaining the key grammar and style guidelines for reading and writing technical texts in English.
Learn at your own pace with inspiring digital material and expand your effective vocabulary for describing objects, materials, processes and quality.
Includes downloadable phrase lists and glossaries with hundreds of key terms and definitions, and dozens of interactive exercises to practice and test your knowledge of key engineering-related vocabulary.
Topics:
Describing Objects
Materials and Their Properties
Production and Assembly
Quality Assurance and Testing
Reading and Writing Technical Texts
Contents:
22 downloadable vocabulary sets
Over 550 engineering-related terms
7 reading comprehension texts to put terminology into real-life context
80 exercises to test your learning
A total of 4 hours of online self-study material with engineering-related terms and phrases, activities and exercises, and downloadable resources. The study material is freely accessible for 90 days from the date of purchase through our online learning platform.