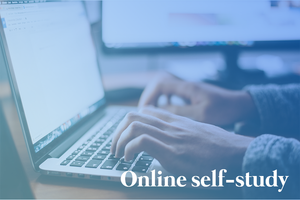 Study Finnish language reviewing at your own pace!
It pays to invest in studying language reviewing with our digital self-study program. You will learn about the different aspects of language reviewing and will develop confidence in your Finnish-language writing skills.

Study at your own pace with our inspiring and engaging digital self-study material!

The course takes around four hours to complete and covers the following topics:


1. Iso ja pieni alkukirjain

Isoalkukirjain
Pieni alkukirjain

2. Yhdyssanat ja sanaliitot

Yhdyssanasääntöjä
Yhdysmerkin käyttö

3. Vierassanat

Erityislainat
Päätteen liittäminen erityislainoihin
Sitaattilainat
Vierassanat

4. Lyhenteet

Lyhenneryhmät
Isot vai pienet kirjaimet?
Lyhenteiden taivuttaminen
Lyhenteisiin liitettävät päätteet

5. Numeroilmaukset

Numeroin vain kirjaimin
Päätteen lisääminen numeroilmauksiin
Päätteen lisääminen järjestyslukuun
Partitiivin pääte lukuilmauksissa
Numeroilmauksien merkintään liittyviä käytäntöjä
Määräajat

6. Välimerkit

Piste
Pilkku
Lauseiden välinen pilkku
Poikkeuksia pilkun käyttöön
Lauseenosien välinen pilkku
Kaksoispiste
Puolipiste
Yhdysmerkki
Ajatusviiva
Lainausmerkki
Heittomerkki
Erikoismerkit

7. Asiakirjat

Kirjallinen viestintä
Sähköpostiviesti
Sähköpostin laatimisperiaatteita
Vakioasemointi
Kentät
Päiväys
Allekirjoitus
Sähköinen allekirjoitus
Vapaa asemointi
Luettavuus
Selkokielen tuntomerkit
Silmäiltävyys
Raportti
Muistio
Sopimusasiakirjat
Kutsu
Tiedotteet
Saate

The self-study material includes:
More than 70 texts related to language reviewing, including instructions on spelling, declension and writing various types of documents
12 downloadable texts for you to keep
Yli 10 ladattavaa tekstiä
You will have free access to the self-study material for 90 days from the date of purchase through our learning platform.