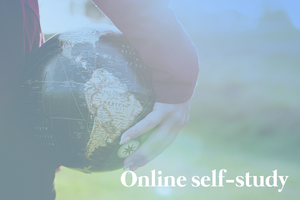 Boost your English language skills by diving into the topic of local and global business with this 60-minute course of texts, dialogs, terms and definitions in English. It includes presentations, exercises, glossaries and a downloadable PDF of key terminology.

Our modern world is more and more connected, making it possible for companies to do business globally right from the start. There are, however, many good arguments for companies to focus on a more local strategy, such as sustainability, supply chains and face to face interaction with customers.

This course is designed to teach you the language needed to talk about the pros and cons of global versus local business.

With sections on globalisation and multinational brands to supporting local businesses, this course is essential if you want to learn to use language effectively when talking about the issues companies are facing in our highly interconnected world.

This course is suitable for learners from levels A2 – B1, or for more advanced learners who are unfamiliar with the topic.
This 60-minute course covers the following topics:
Local in a global world
Support local businesses?
Expressing opinions
Conditionals
The course contents include:
a presentation on globalisation and its impact, with key terminology and definitions, as well as comprehension quizzes
interactive digital exercises to practice the terminology used in the presentation
a dialog on supporting local businesses, with a comprehension quiz and phrases to express opinion
interactive digital exercises to practice the phrases used to express opinion
a presentation on conditionals (if clauses), with short exercises to check comprehension
digital exercises on the conditional
a downloadable glossary of over 40 key terms in English
The study material is freely accessible for 90 days from the date of purchase through our online learning platform.