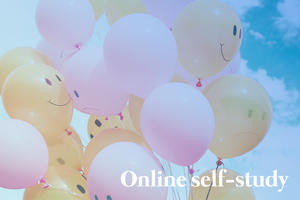 Boost your English language skills by diving into the topic of motivation at work with this 60-minute course of texts, dialogs, terms and definitions in English. It includes presentations, exercises, glossaries and a downloadable PDF of key terminology.
Making sure employees are motivated and committed is vital for the success of any company. If workers suffer from low motivation, a company can experience lower levels of productivity and output, which eventually can be seen in its turnover.
This course is designed to teach you the language needed to talk about which matters affect job satisfaction and well-being, and how company culture can be improved. With sections on everything from how to become the best workplace, to active listening, to updating corporate benefits, this course is essential if you want to learn to use the language of employee motivation and well-being.
This course is suitable for learners from levels A2 – B1, or for more advanced learners who are unfamiliar with the topic.
This 60-minute course covers the following topics:

Newsletter: On Route to Being the Best Workplace
Using Enough and Too
Updating The Benefits Package
Active Listening
The course contents include:

a corporate newsletter on becoming the best workplace, with key terminology and definitions, as well as reading comprehension quizzes
a presentation on the use of the words enough and too, plus exercises to practice with
a dialog between a CEO, HR and employee representatives on updating the company benefits and perks, plus a reading comprehension quiz
a text on active listening and how to show it in English, with comprehension exercises
interactive digital exercises to practice the terminology used in the course, plus preposition exercises
a downloadable glossary of key terms in English
The study material is freely accessible for 90 days from the date of purchase through our online learning platform.